200 Word RPG 2018 - Stick it to the Man!
The 200 Word RPG has opened again for 2018, and I'm entering again. It's a pretty good goal at 200 words, but it's harder than it appears. I couldn't get anyone to chime in on it until the last minute, so it's been pretty much a solo effort. I did get my wife and daughter to read it; they're not gamers so I received a unique perspective that pretty much echoed /u/wthit56 on Reddit who chimed in at the last minute. The help was really appreciated, as the feedback refined a lot, and hopefully made it easier to understand. I'm still not totally satisfied, but the bell tolls, and I don't want to wait until the absolute last minute. It's exactly 200 words, entitled Stick it to the Man!.
---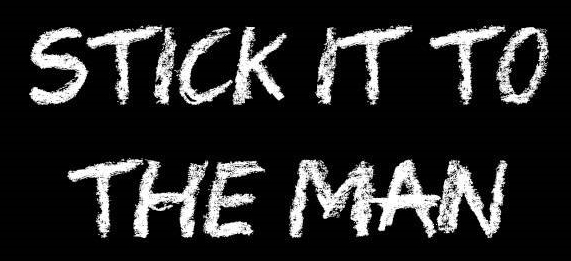 Stick it to the Man!
Requires tokens, paper, 3-5 players.
Setup
One player is The Man.
Who are you?
What do you want?
The others are the Rebels.
Why do you resist?
Did you have a chance or choice?
What will you do?
What won't you do?
When you hurt The Man, you create Consequence.
Each Rebel has an Approach. Ask The Man:
The Hurt (3,6,9)
The Refresh (1,2,3)
The Consequence (3,6,9)
What is your Goal (recommended 30)
Start with 0 Consequence tokens, and 5 Influence tokens.
Play
Ask The Man, "What's going on?"
He'll describe, including:
Target
Risk and Reward (Consequence and Influence gain or loss)
The Man bids a hidden Challenge: Target + waged Consequence.
Choose a Rebel to bid Effort: Hurt + waged Influence.
Rebels win if Effort exceeds the Challenge.
Winner tells result. Losers shut their piehole.
Add/Subtract Consequence and Influence.
Add Consequence from Approach.
Take used Approach to zero.
Refresh used Approaches, usable again when recharged to Hurt.
Fix Influence- you can't use or lose it.
Endgame
If the Rebels's non-fixed Influence goes below zero, they are crushed. The Man tells what happens.
If their Influence exceeds the Goal and is higher than current Consequence they win and tell how.